Did you know that September 18 is National Cheeseburger Day? Now you have an excuse to indulge in a burger while you're in Scottsdale! Here are a few of our favorite places around town to enjoy cheeseburgers.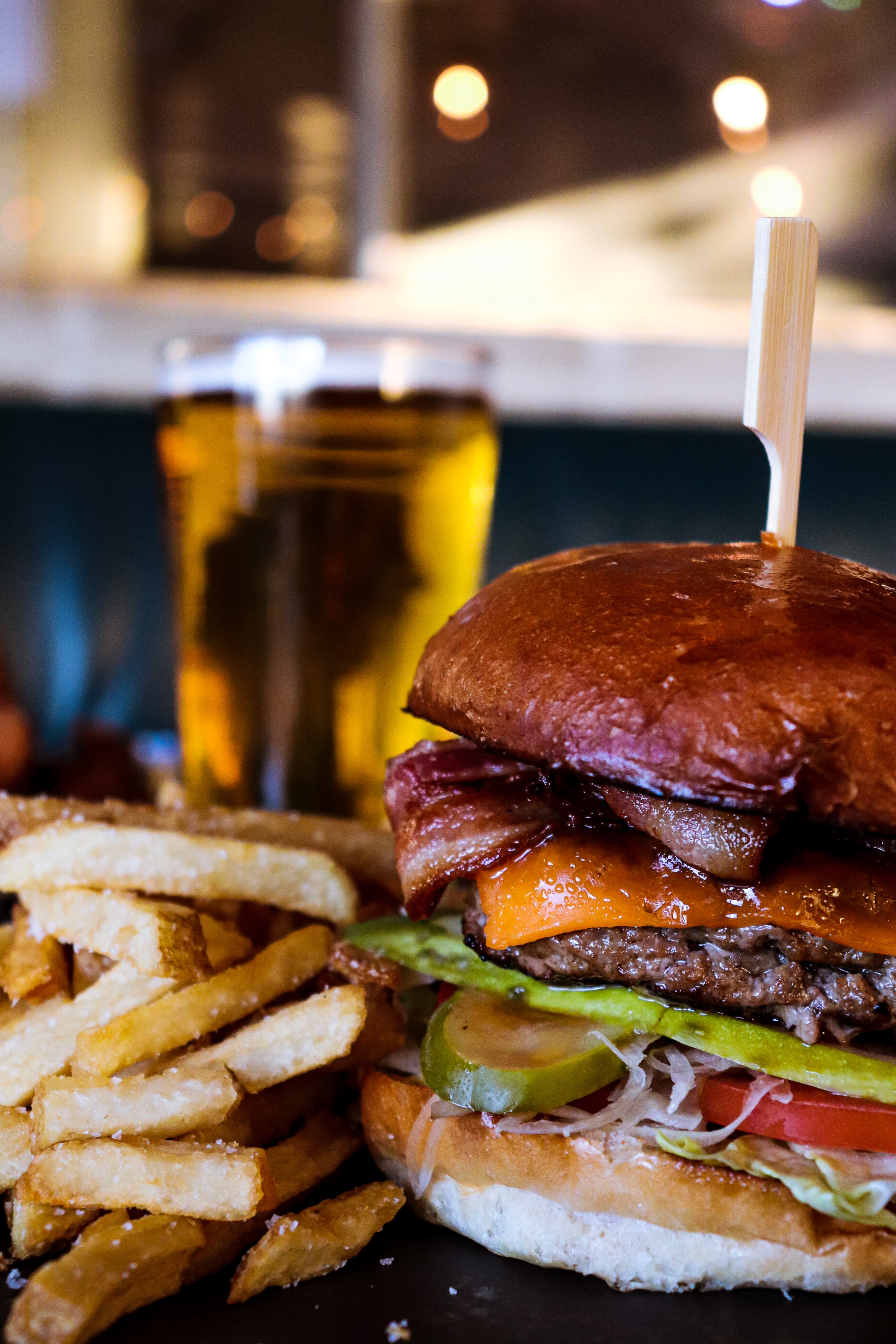 AZ88:
AZ88 is a trendy, contemporary gastropub that's been delighting guests for 35 years. Their burger patties are ground fresh and delivered everyday by the local butcher, French's Meat Shoppe. You can't go wrong with any of their burgers, but regulars rave about the Burger Au Poivre (crusted with black peppercorns and topped with a minced red onion burgundy sauce).
Rehab Burger Therapy:
Rehab Burger Therapy is a relaxed, beach-themed restaurant that is known for their creative burgers. They have tons of funky options, such as the Nacho Taco Burger (cheddar, house-made taco meat, shredded lettuce, nacho Doritos, sour cream, and a side of fresh guacamole), the PBJ & Bacon Burger (peanut butter, grape jelly, bacon, and sriracha sauce), and the Spicy Mac-N-Cheese Burger (macaroni N cheese, poblano peppers, jalapenos, green chilis, bacon, and sriracha).
Happy's Hamburgers:
Happy's Hamburgers is a 50s-style diner that makes incredible burgers. Their known for their classic burgers (angus patties wrapped in caramelized onions) but they also offer some innovative variations, such as the Sonoran Burger (roasted green chilis, bacon, avocado, and swiss cheese) and the Happy Kicker Burger (fried egg, jalapenos, and pepper jack cheese).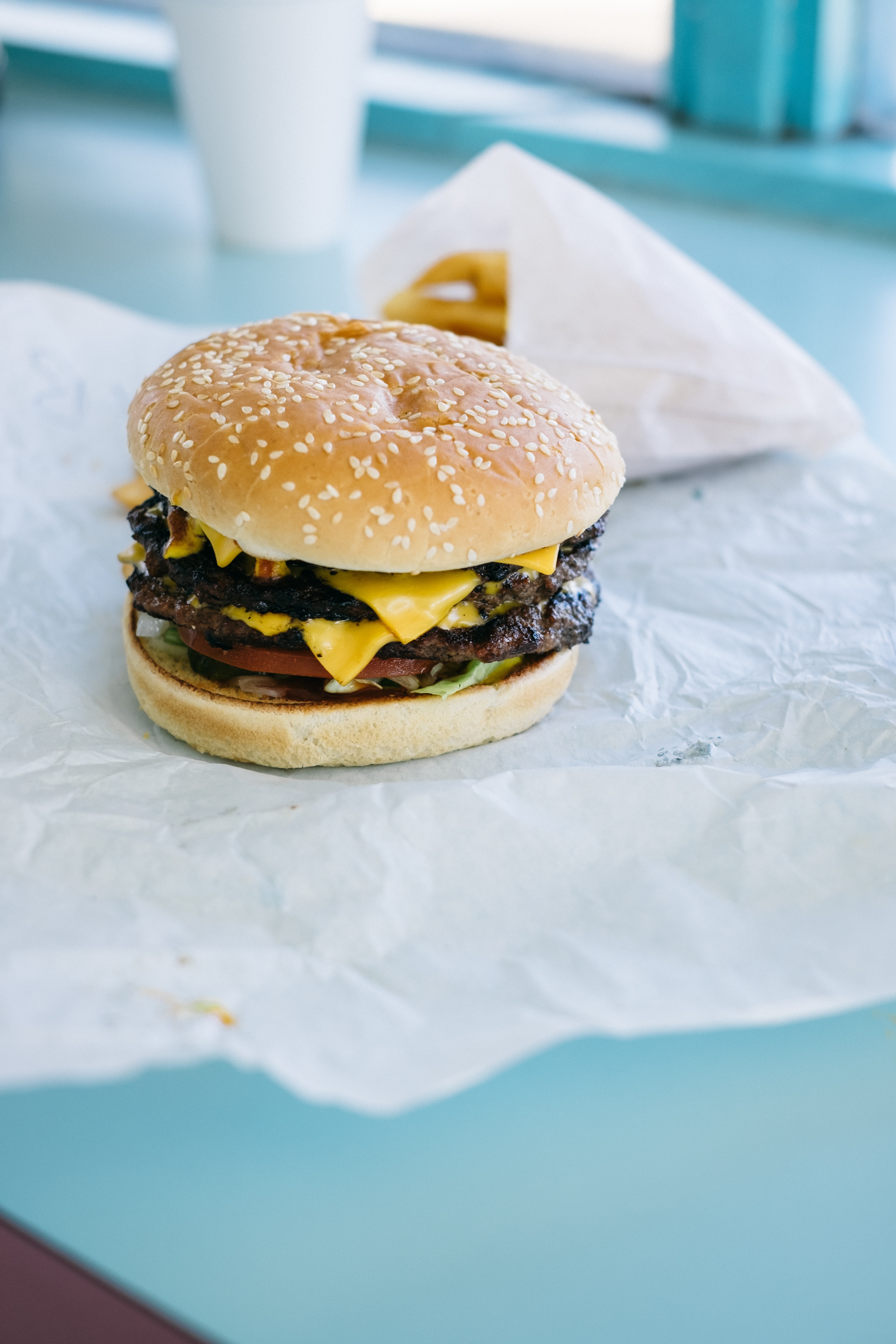 Paradise Valley Burger Company:
Paradise Valley Burger Company is a casual spot for traditional and specialty burgers. Their burgers have won lots of awards! Go with a classic burger or try something fun, like a Booze Burger (beer battered patties smothered in a green chili/bacon/vodka cream sauce, and topped with chilies pickled in whiskey) or a signature Burger Brûlée (fried egg, bacon, onion, burnt sugar, havarti, 1,000 island dressing).
Karsen's Grill:
Karsen's Grill is a cozy restaurant in the heart of Old Town Scottsdale. They've been serving upscale pub food, including delicious burgers, since 1991. Some of their standout concoctions include the The Vermont (aged Vermont white cheddar, roasted Poblanos, roasted sweet red bells, and wonder sauce) and the Green Chile and Cheese (fresh roasted poblanos and Anaheim chiles, melted pepper jack cheese, lettuce, tomato, and green chili aioli).
What's your favorite place to grab a burger in or near Scottsdale? Tell us in the comments!